Annual Conference 2014
About Holston
2014 Annual Conference  June 8-11
at Lake Junaluska, NC 

Look for 2014 registration/info here by January 13, 2014.
Planning to present videos/powerpoint?  Please notify us by March 1, 2014.

Need more info? Contact Karen Wright
Need to contact the Conference Secretary?
Previous Annual Conference Information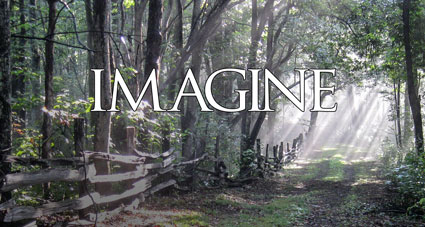 Imagine - June 9 -12, 2013
Called to Action - June 10 - 13, 2012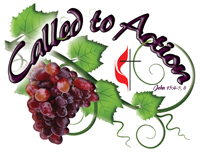 Download PDFs of 2012 Journal pages
Download - Appointments

2012 Book of Reports (PDF)
Addendum
2013 Retiree Medicare Rate Sheet
Creation Care Team Report
(omitted from Book of Reports)

- 2012 Retiree or Disabled Clergy Housing Resolution
- Nominations Report Update (pdf)

Bright Spot Videos These 4 videos available for order in one DVD.
PDF of Mary Ruth Richard's presentation on Call to Action
PDF of Del Holley's presentation on General Conference
Dr. Parks Notes on Small Churches
Holston Annual Conference Mission Offering –
Victims of Agent Orange Project in Vietnam
Goal $150,000
The Board of Lay Ministry has provided training for Lay Members to Annual Conference. This PPT presentation also contains guidelines for participation at Annual Conference that is applicable to both Lay and Clergy. The information is also available as a PDF. Thank you for answering the call to leadership and service.
Order video/audio recordings of Annual Conference sessions:
http://www.media.lakejunaluska.com/
Call (828) 454-6767
Or, email:
taping@lakejunaluska.com

 
~~~~~~~~~
2011 THEME -
Christ for the World

June 12 - 15, 2011
Lake Junaluska, NC

2011 Fixing of Appointments (Download PDF)

Daily editions of The Call at Annual Conference
2011 Book of Reports is now available.
Download PDF copy.

40 Days of Preparation DAILY DEVOTIONALS
Delegates elected to GC and SEJ
Holston Annual Conference Presentation by Neil Alexander

2011 Missions Offering will go to Africa University and an Orphanage in Sudan. Brochures and bulletin inserts available on-line in color and black and white.
~~~~
2011 Hands-On Missions Brochure

~~~~~~~~~~~~
2010 THEME - Offer Them Christ
Annual Conference
June 13 - 16, 2010
Lake Junaluska, NC


~~~~~~~~~~~~
Download 2010 Journal

Download 2010 Appointments List
To order recordings:
http://www.media.lakejunaluska.com/
Call (828) 454-6767
Or, email:
taping@lakejunaluska.com

2010 Book of Reports and Annual Conference Budget
Share the STATE OF HOLSTON CONFERENCE video with your congregation:


Need a Higher Quality version to show?  Download one of these by right-clicking on the links:
MPEG HD Quality (1.3gb will take hours to download)
WMV (358mb will take 30 minutes+ to download)
SHARE THESE INDIVIDUAL MINISTRY REPORTS FROM THE 2010 STATE OF HOLSTON ADDRESS:
Big Stone Gap Church and Community
Cokesbury West new church start
Forrest Avenue Homeless Ministry
Leadership Holston
Hispanic Ministries
Lennon-Seney UMC Afterschool Just Lead Program
Oak Ridge Free Medical Clinic
The Remedy
St Andrews Center
Strength for the Journey
Trenton UMC Outreach to the Poor
~~~~~



2009 Theme:
Offer Them Christ
June 14-17
"Get Focused" ... On the Resource and Ministry Report from
CFA and Discipleship Team.
View the introduction video...Finance Guy is Having a Rough Year...:

View Sudan mission videos through our new online video archive.
AC Editions of The Call
Sunday page 1
Sunday page 2
Monday page 1
Monday page 2

Tuesday page 1
Tuesday page 2

Wednesday page 1
Wednesday page 2
-------------------------------

2008 Theme: Offer Them Christ
Discipleship / Finance Team Video Report segments now available for viewing online.
2008 Service of Ordination was held June 1 at Central UMC in Knoxville
Checkout the Ordination photo gallery.


June 8-11 Regular Sessions at Lake Junaluska, NC

-----------------------------------

2007 Theme:
Boldly, Passionately, & Joyfully
Making Disciples
Holston Annual Conference
June 10-13 at Lake Junaluska, NC


Download "Season of Prayer" (PDF)
Use the Epiphany season as a time of prayer for guidance in the appointment process.